Why Choose Stoic AI for Crypto Investments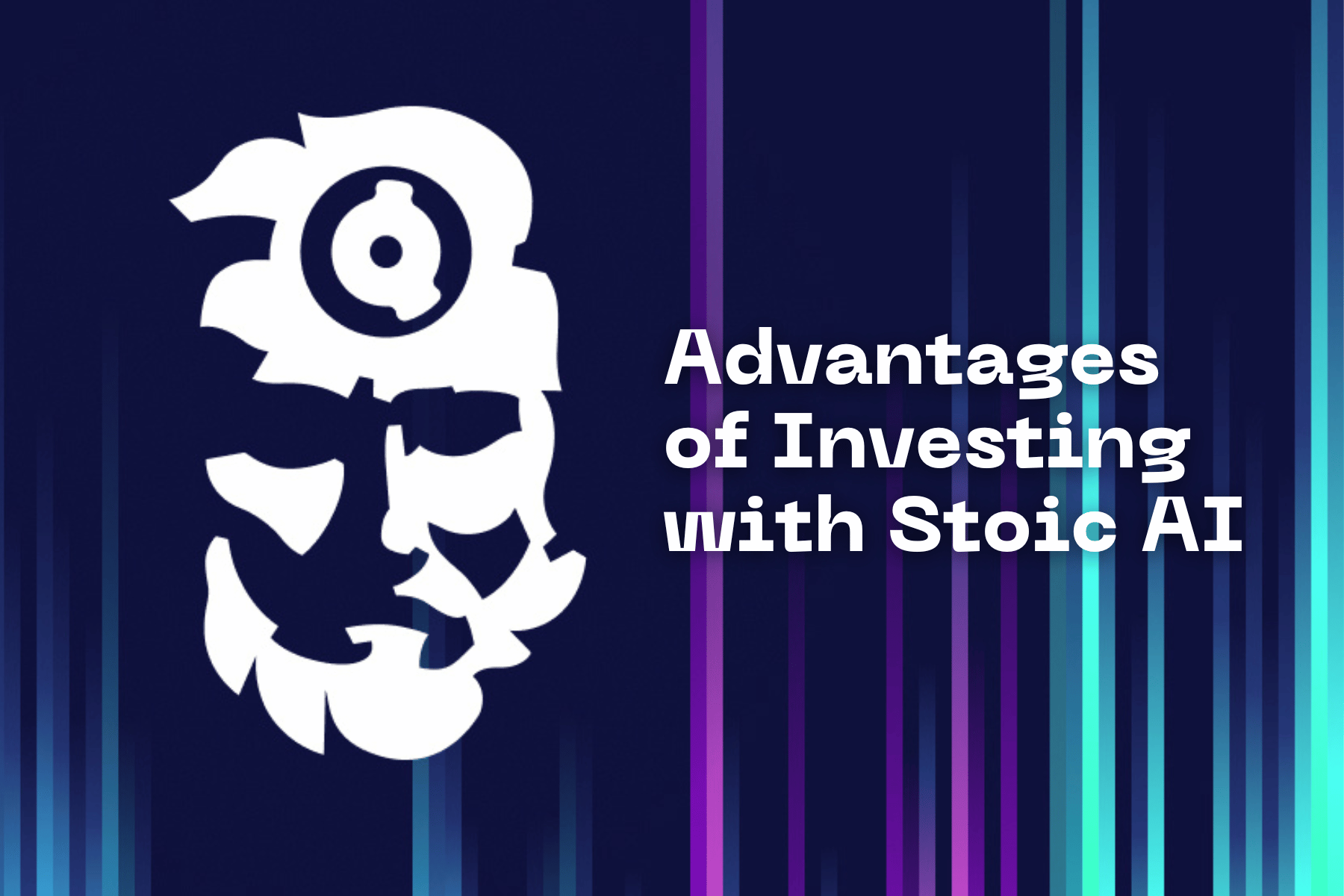 Stoic AI is a crypto investment platform, utilizing artificial intelligence and machine learning to help investors grow their portfolios to new heights and beyond. The app has gained significant traction in recent years among crypto investors around the globe due to high-level performance and ease of use.
In this blog article, we will discuss the advantages of Stoic AI in the crypto markets and how it can benefit both traditional and crypto investors alike.
Advantages of Stoic AI in the Crypto Markets
Risk Management
Investing in the cryptocurrency markets can be risky, with prices often fluctuating rapidly. Stoic AI can help mitigate this risk by providing investors with risk management tools. For example, the platform can monitor an investor's portfolio and automatically adjust investments based on market conditions. This can help investors avoid losses and potentially generate higher returns.
Transparency
Stoic AI is transparent in its investment decisions, providing investors with access to real-time data and analysis. This can help investors understand the rationale behind investment decisions and make more informed decisions in the future. Additionally, Stoic AI provides investors with detailed reports on their investment performance, allowing them to track their progress over time.
Automated Trading
Stoic AI offers automated trading capabilities, which can be particularly useful in the cryptocurrency markets. The platform can automatically execute trades based on predetermined investment strategies, allowing investors to take advantage of market opportunities without the need for constant monitoring. This can be especially valuable in the cryptocurrency markets, which are open 24/7 and can be difficult to track manually.
Diversification
Investing in cryptocurrencies can be risky due to the volatility of individual coins. However, Stoic AI offers a diversified portfolio of cryptocurrencies, which can help spread risk and potentially generate higher returns. The platform analyzes various cryptocurrencies and selects a portfolio that meets the investor's risk profile and investment goals.
Trust
Stoic AI has been featured on Bloomberg, Nasdaq, The Verge, and Fidelity Investments. Cindicator, the company behind Stoic, was founded in 2015 by a diverse group of entrepreneurs, tech experts, and finance professionals. Together, these powerful minds forged the path for AI and crypto trading intersect, creating a new way for traders to grow their portfolios.
Decision Time
Overall, Stoic AI offers several advantages in the cryptocurrency markets including risk management, transparency, automated trading, and diversification. These advantages can help investors make more better decisions, mitigate risk, and potentially generate higher returns.
However, it is important to note that investing in cryptocurrencies is still a speculative and risky activity, and investors should conduct their own research and seek professional advice before making any investment decisions.
Related articles
Why Crypto Trading Works Better than a Savings Account
Build a Financial Fortress utilizing Artificial Intelligence
11 Best Crypto Trading Bots of 2023 (Best ROI)
Author:


Ken Melendez
✍️ Head of Content @ Cindicator
📊 Certified Bitcoin Professional
🔐 Blockchain Chamber - Chapter President
Who is Cindicator?
Cindicator is a world-wide team of individuals with expertise in math, data science, quant trading, and finances, working together with one collective mind. Founded in 2015, Cindicator builds predictive analytics by merging collective intelligence and machine learning models. Stoic AI is the company's flagship product that offers automated trading strategies for cryptocurrency investors. Join us on Telegram or Twitter to stay in touch.
Disclaimer
Information in the article does not, nor does it purport to, constitute any form of professional investment advice, recommendation, or independent analysis.