5 Effects of the Metaverse on Society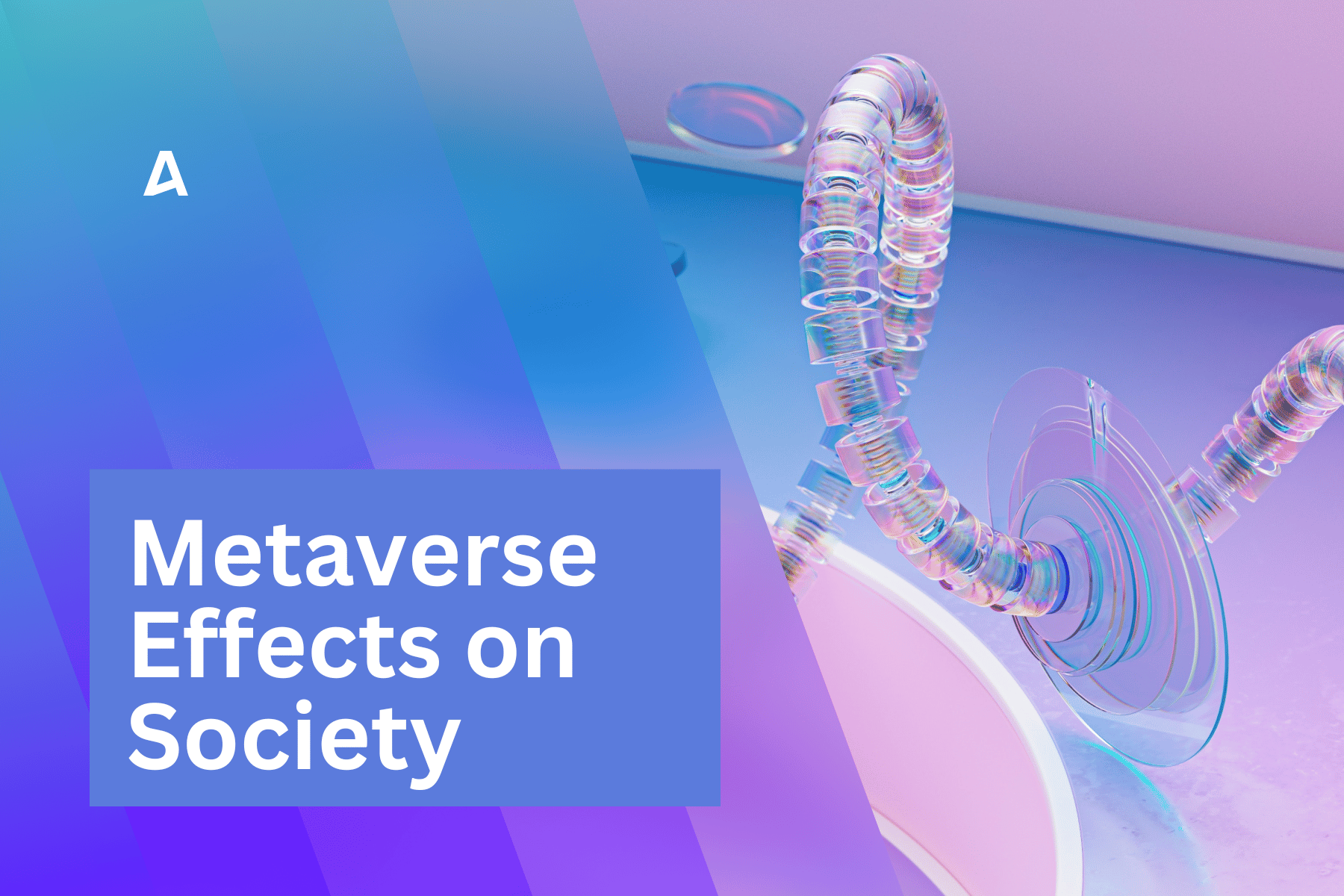 The metaverse is growing on a weekly basis in terms of technology and number of users. What effects will it have on society?
The Covid-19 pandemic and subsequent lockdowns had a significant impact on life. We now live in a "new normal" where practices like working from home are more prevalent than ever. During the pandemic, the idea of the metaverse received a major boost as people sought new ways to overcome physical barriers through virtually inclined means of communication.
Internet searches for the term "metaverse" increased by over 700% in 2021. The global communication powerhouse, Facebook, also rebranded to Meta in the same year, with ambitions to help bring the Metaverse to life. Microsoft soon followed, announcing the acquisition of gaming giant Activision Blizzard for $70 billion, explaining that the acquisition would provide building blocks for the metaverse.
Since then, many companies have jumped into the idea, joining forces, investing capital, and raising funds. In 2021, Metaverse-related companies raised $10 billion globally, more than twice the amount raised in the previous year. And according to Citibank, the metaverse economy will be worth $13 trillion by 2030.
Details on the Metaverse
The metaverse is an iteration of the internet that gives users a far more immersive experience. With the aid of Virtual Reality (VR) and Augmented Reality (AR) technologies, the metaverse is designed to be a three-dimensional world with enhanced features that enable people to interact with one another in a more futuristic manner. VR and AR will work collaboratively with other technologies such as blockchain, 5G, and artificial intelligence (AI) to bridge the physical and digital worlds and introduce decentralization.
Is the metaverse the same as web 3.0?
The answer is a resounding NO! While both have been dubbed "the internet of the future," they are not the same thing. Web3 is about who will own and control the internet in the future. It aims to decentralize ownership and give users of the web more control over it. The metaverse, on the other hand, couldn't care less about who owns the internet. It is concerned with how people will interact with the internet.
How the Metaverse could impact our lives
1. At Work
As the world slowly recovers from the COVID-19 pandemic, many businesses and organizations have adopted a "work from home" strategy, either completely or partially. Because of this change in workplace culture, many routine events that used to take place in the office are being replaced by virtual ones.
Platforms such as Zoom, Google Meet, Discord, and many others have taken care of this so far, but still, leave much to be desired in terms of personal and connected interactions. By providing a 3D environment, the metaverse aspires to fill this gap. With the simple use of a VR headset or AR glasses, employees of a company will be able to enter a "virtual office" and brainstorm ideas with their coworkers while remaining in the comfort of their own homes.
And with AI, they will be able to be productive while taking time off, without having to worry about a piled-up workload when they return to work. Moreover, it will be easier for companies to pitch their ideas to potential investors all over the world. Surely, the possibilities for virtual offices are limitless.
2. Shopping
Major brands have already begun to integrate Metaverse technology into their operations to provide a more immersive shopping experience for their customers. Imagine being able to see how a piece of furniture will look in your space before making a purchase. Or how a dress fits you without physically trying it on. Or even walking through a virtual store to choose the items you want before checking out. Exciting, right?
Well, that's the experience of shopping in the metaverse. Brands have made efforts to create integrated augmented reality to enhance the online shopping experience. For example, you can virtually try on makeup from brands such as L'Oréal and Avon via their website or app to find the perfect shade. Or use IKEA's Place app that uses augmented reality to place furniture in your rooms so you can see how it will look in your home or office. And this is all in its early stages.
3. Entertainment and Gaming
Many live shows were canceled during the pandemic and artists had to come up with new ways to reach their fans. Rapper Travis Scott, for example, held a concert inside the popular video game "Fortnite," which drew over 27 million people who entered using their avatars. While in the metaverse, the audience could purchase skins for their avatars as well as other kinds of virtual items. Post-pandemic, artists have continued to dabble in the plethora of opportunities that the metaverse presents to the media and entertainment industries.
In gaming, virtual reality is set to transform gaming platforms by creating the illusion of a realistic experience through the use of VR headsets, 3D images, spaces with sensory features and scents, and full display screens, allowing gamers a fully immersive experience.
4. Education
The metaverse will impact practical learning by allowing students to experience the process as part of their training, which will transform education into a more all-encompassing endeavor.
In some parts of the world, students can already take lessons by connecting with their teachers through immersive VR and AR technology from the comfort of their own homes. We've already seen this in Poland, where teachers are teaching science using the VR game Half-Life: Alyx. Immersive learning can have a longer-lasting impact on learners by making concepts clearer and more practical.
5. Travel
The most sought-after experience by many people is unquestionably the impact of the metaverse on travel. Most people have little time in their busy schedules to travel, and sometimes travel is simply too expensive. However, with the metaverse, you will be able to travel virtually anywhere in the world simply by strapping on a headset. In addition, when you physically visit a destination, you will have access to guided augmented reality tours that will enhance your travel experiences and help you learn more about the destination.
The metaverse is still in its early stages and newer ways for the technology to impact society will emerge as time goes by, eventually revolutionizing virtually all aspects of human life.
Key Takeaways
The metaverse is a promising economy, with a projected value of $13 trillion by 2030.
The metaverse and Web3 are not the same things. The metaverse seeks to introduce a new mode of internet interaction, while Web 3 focuses on decentralization.
Shopping, work, school, and entertainment are just a few day-to-day activities that will be impacted by the metaverse. Newer use cases for the technology will emerge as it grows.
Related articles
What is Web3? – Web 3.0 vs Web 2.0
11 Best Crypto Trading Bots of 2023 (Best ROI)
What is a DAO?
Author:


Ken Melendez
✍️ Head of Content @ Cindicator
📊 Certified Bitcoin Professional
🔐 Blockchain Chamber - Chapter President
Who is Cindicator?
Cindicator is a world-wide team of individuals with expertise in math, data science, quant trading, and finances, working together with one collective mind. Founded in 2015, Cindicator builds predictive analytics by merging collective intelligence and machine learning models. Stoic AI is the company's flagship product that offers automated trading strategies for cryptocurrency investors. Join us on Telegram or Twitter to stay in touch.
Disclaimer
Information in the article does not, nor does it purport to, constitute any form of professional investment advice, recommendation, or independent analysis.