Stoic + Cindicator → road to $150M in 2024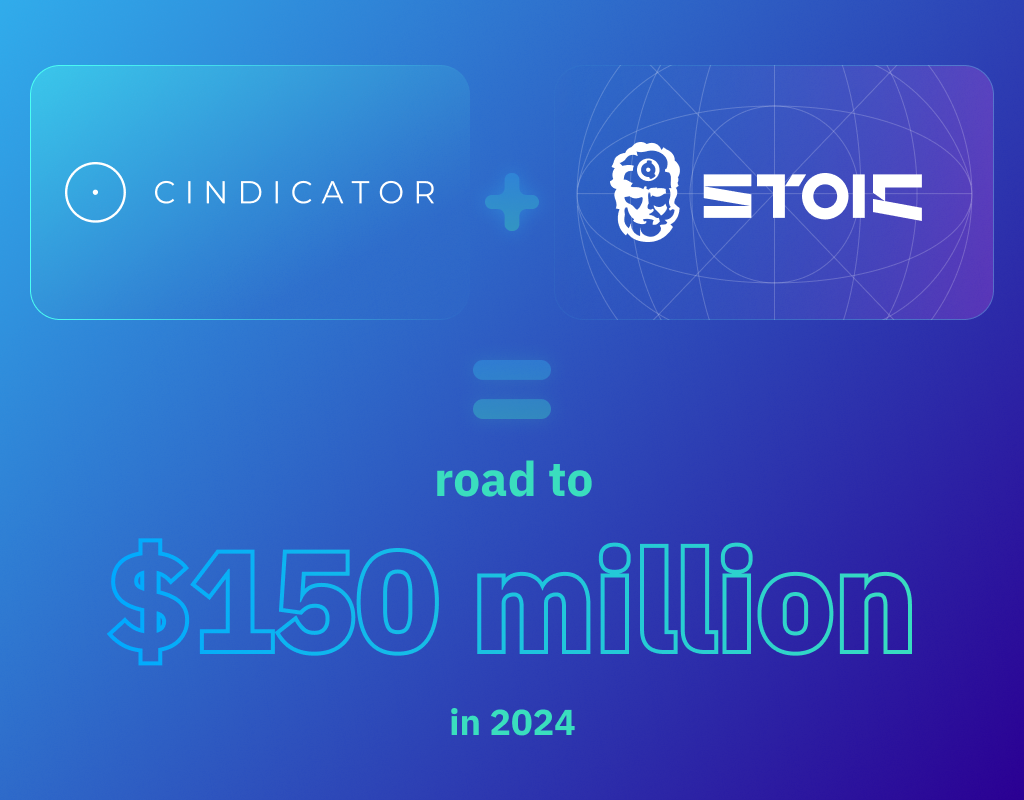 ---
Hello, Stoic & Cindicator community!
Today, we are sharing important news as well as the company's growth plan for 2023 and 2024.
After the release of three trading strategies inside the Stoic app in December 2022, seamlessly automating the management of users' crypto portfolios, we validated product-market fit (both bull & bear phases) and tested various product distribution methods.
The Stoic trading bot gives customers the ability to select and allocate their portfolios across three main algorithm classes:
Fixed Income (A market-neutral, steady performance strategy with lower risk and modest yield. This algorithm purchases spot assets then shorts them simultaneously on the futures market. For customers looking to weather active market phases by moving part of their portfolio into USDT).
Long Only (rebalancing and holding major tokens, outperforming key index benchmarks. For customers who want to buy and hold in the crypto market for the long term without worrying about periodic shifts from bear to bull cycles).
Meta (active long and short strategy for customers who want the ability to outperform the market in any phase, taking on more risk).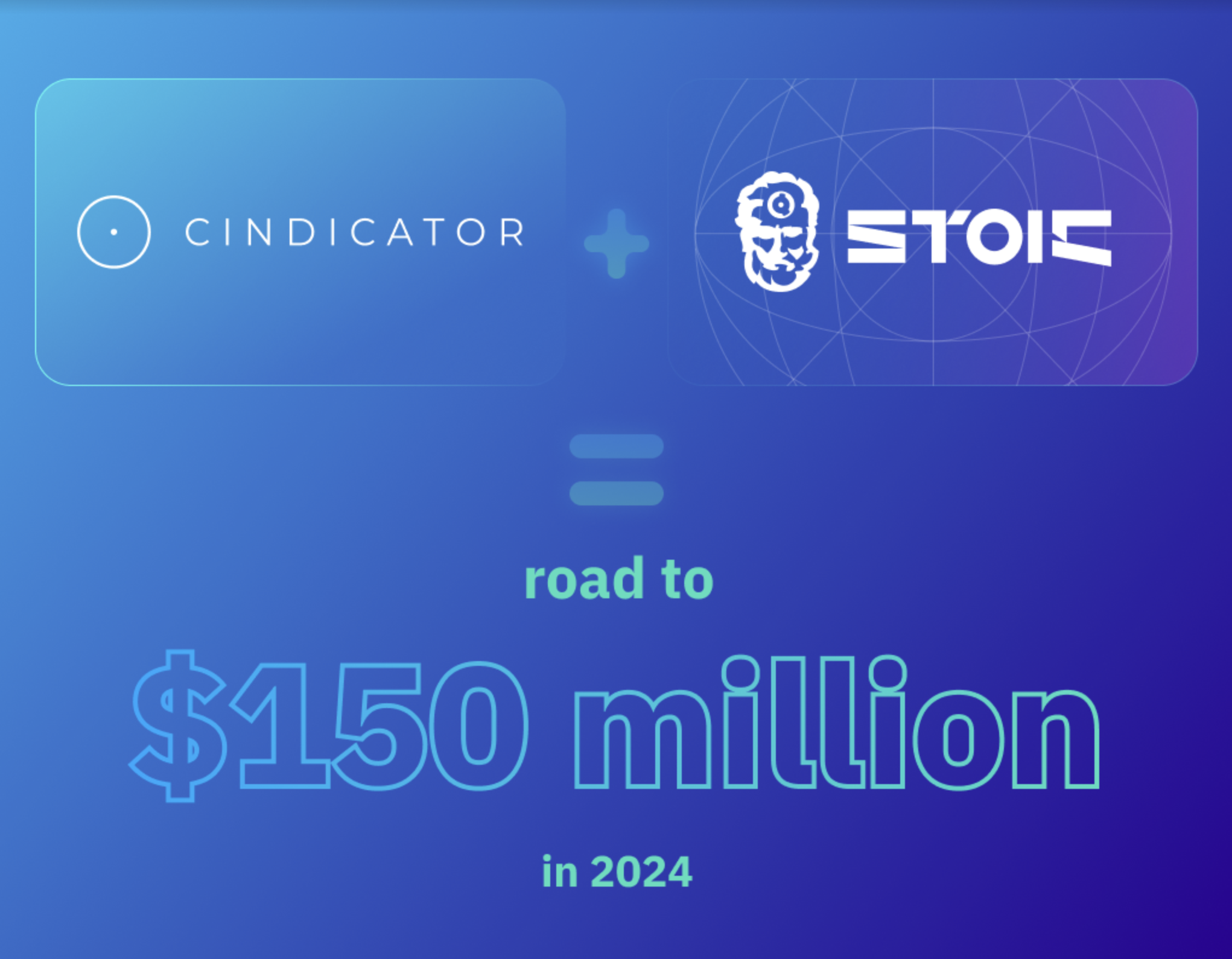 A key insight for us in 2023 was understanding an effective growth strategy. We discovered tremendous potential in partnering with crypto exchanges. Exchanges have shown interest in integrating Stoic and providing comprehensive marketing support.
Stoic serves as a growth point for exchanges to enhance their customer value propositions, driving their key metrics: user lifetime value (LTV) and trading volume.
A powerful aspect of this win-win collaboration is the match in Stoic's product model. Customers connect the trading bot via API to their exchange accounts, without transferring funds to third parties. This means that funds remain on the exchange.
As automation through Stoic significantly improves the portfolio lifespan of 95% of users, customers continue to use the exchange's services, as they avoid rapid and significant losses in manual trading.
Exchanges are not only willing to assist us with technical integration for this value, but also provide substantial marketing support by launching special projects and promoting Stoic to their entire customer base through emails, articles, and social media.
By integrating and partnering with exchanges, we gain access to a large target audience without using a substantial marketing budget. Each integration provides both short-term growth effects for new users and long-term benefits from a win-win partnership with motivated, strategic players.
During the summer of 2023, we managed to secure agreements with three major exchanges that committed to integration and co-marketing. We will connect the first new exchange in September, followed by the next in October.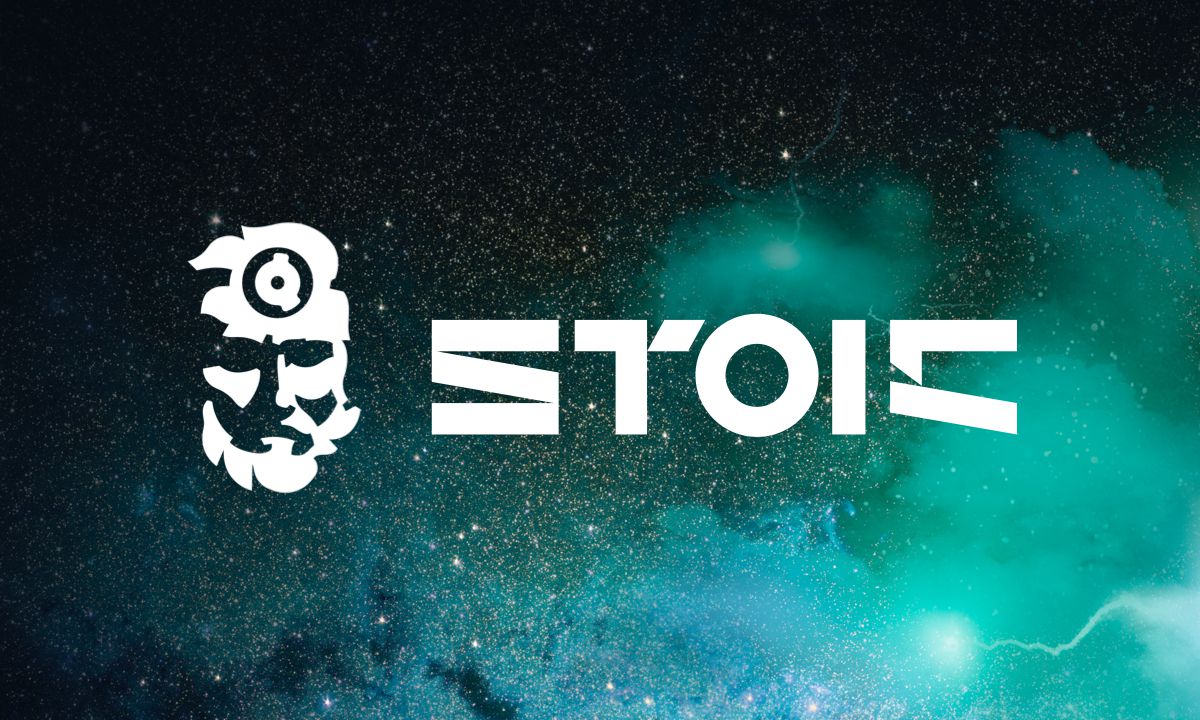 We intend to scale this growth strategy and aim to partner with one new exchange every month, so that by the end of 2024, we will have partnerships with 15 exchanges, surpassing the 2021 milestone when the total client assets connected to Stoic exceeded $130M.
To implement this plan, we have initiated a $2M equity investment venture round for the company. These funds will help us rapidly expand our technical resources to connect to a large number of exchanges, and ensure the proper functioning of all trading algorithms on various exchanges.
We will raise the round from several crypto venture funds and angels and close it by November 1st.
Up to 25% of the round (i.e., $500k) will be allocated to our customers, including angels and qualified investors. We believe that our professional customers, as shareholders, will bring a deeper understanding of the market to our development strategy and to the value our product brings.
Fill out this short form to receive a pitch deck as we join hands to revitalize the digital wealth management industry together. If you want to join us in revitalizing the digital wealth management industry, please submit an application through this form by the end of the week.
---
*Legal Disclaimer
This document is intended solely for informational and marketing purposes and does not constitute, and should not be construed as, an offer to sell or a solicitation of an offer to buy any securities in any jurisdiction. Nothing in this document shall be taken as a representation, warranty, or guarantee with respect to any securities, investment strategies, or the merits of an investment.
Potential investors should rely solely upon their own independent investigation and evaluation of the information provided in this document. It is the responsibility of each individual to determine the appropriateness and legality of an investment in light of their own objectives, experience, financial situation, and jurisdiction of residence.
If you are not a qualified investor or do not understand or agree with the terms set forth, please close this page and refrain from taking any actions based on the information herein.
All investment activities entail risks. Past performance is not indicative of future results, and there is no guarantee that any objectives mentioned in this document will be achieved. Investing in cryptocurrencies and related products can be volatile and may result in the loss of capital. Before investing, prospective investors should carefully consider their objectives, risks, costs, and expenses of the investment.*