Can Vietnam Become a Global Crypto Hub?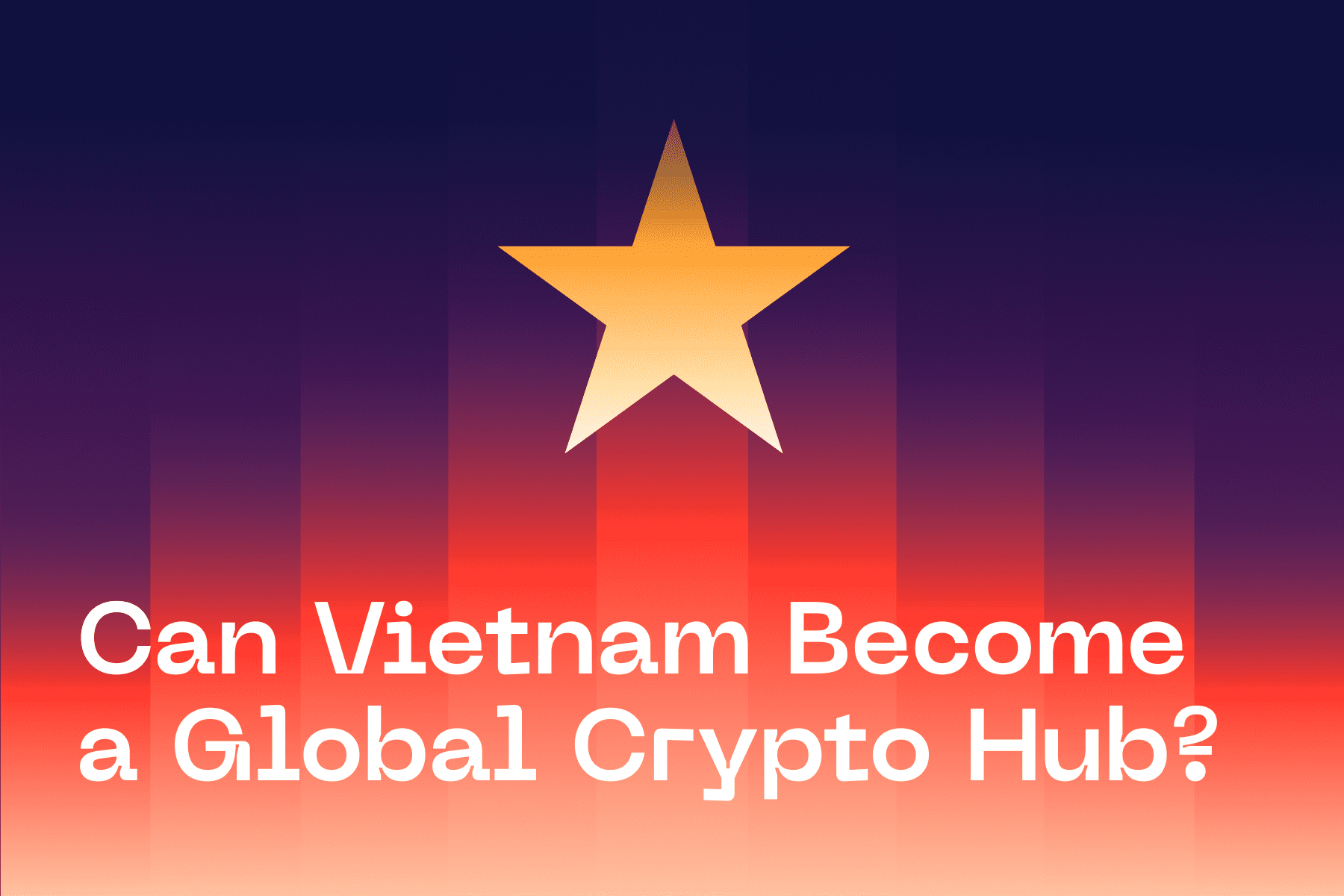 In 2021, Axie Infinity—a Pokemon-like online video game where non-fungible tokens or NFT avatars do battle—attracted 2.5 million people who wanted to play. Titans from Silicon Valley—Mark Cuban and Andreessen Horowitiz, to name a few—transferred millions into Sky Mavis, thus providing the developer with a valuation of $3 billion and giving rise to similar startups hoping to reproduce Axie Infinity's triumph.

"Before the rise of Axie Infinity, the startup ecosystem in Vietnam was pretty small and limited," Thanh Le, founder of Vietnamese crypto wallet Coin98 told Fortune. "But Axie really inspired a lot of people to figure out how to build blockchain companies." From this point forward, more than ten new Vietnamese blockchain firms have achieved valuations over $100 million.

"Sky Mavis gave a lot more confidence and motivation for crypto companies to actually do something," said Loi Luu, founder of the Kyber Network, a Vietnamese decentralized finance startup, in reply to Fortune.

To some, Vietnam's emergence in the role of a hotspot for crypto companies seems sudden. Notably, Vietnam rapidly adopts crypto technology, which has put the country in the top three among 154 countries worldwide. It is home to many gifted developers demanding significantly less payment compared to what engineers could gain in other places. Given those advantages, Axie Infinity's success set in motion an avalanche of excitement in the Vietnamese crypto market, despite the government's uncertainty about the new industry.
Bitcoin: What is going on in Vietnam?
In 2013, a number of crypto exchanges, like Bitcoin Vietnam, brought cryptocurrency in the country for the first time. With the massive increase in Bitcoin value in 2017, crypto went mainstream around the world, and Vietnam was no exception. Seemingly out of nowhere, Bitcoin ATMs appeared here and there. People founded Internet communities to talk about coins and share insights.
"Everybody was talking about Bitcoin's price. But as an engineer, I didn't care," said Nguyen, then a 26-year-old coder in Ho Chi Minh City. He concentrated on Bitcoin to extract financial gain from it, and that nearly turned Nguyen from the subject completely. But then he stumbled upon CryptoKitties, a game centered around trading NFTs—artwork existing on a blockchain—of cartoon cats. Nguyen decided NFT characters are able to do much more than just look adorable, so he created Axie Infinity.
How Axie Infinity was founded
Axie Infinity was launched in 2018, just as the market for cryptocurrency crashed. From 2017 to 2018, the value of Bitcoin went down 85% to $3,000. The crash caused crypto companies around the world to struggle to keep the lights on. According to Luu, living in Vietnam literally saved his company and its peers. Axie Infinity survived—and it did much more. In 2021, its popularity skyrocketed, going from several thousand users to over 2.5 million as its audience spread to new places—the Philippines, for one thing—where users found that their game winnings were competitive with local wages. Axie Infinity's popularity shot upward along with the valuation of Sky Mavis, which reached $3 billion in October 2021. Vietnam can boast four unicorns so far, and Sky Mavis supersedes Momo, a mobile wallet, by more than $1 billion.
The strength of motivation
In 2021, Axie Infinity claimed its place as one of the highest valued crypto projects in the world. Since then, more than seven new blockchain games launched in Vietnam, inviting millions of foreign dollars there. Some of the new games, like My Defi Pet and Meebmaster, are more or less direct knockoffs of Axie Infinity. In fact, the CEO of HeroVerse, a Vietnamese matching game, Daniel Nguyen, told BSC that he built his game with the idea of mimicking Axie Infinity's approach in mind.

"Vietnam is ready to become the next crypto hub," said Huy Pham to Fortune, an economics lecturer at RMIT University in Saigon. "There are so many crypto firms starting in Vietnam now. People here are willing to adopt something new."

Are you expecting Luna to recover? Vote in our Telegram poll!
Disclaimer
Notwithstanding the foregoing, there are absolutely no guarantees and representations in relation to Stoic. Stoic is provided as is. Stoic, including its functionality and plans for it, may be changed at any time. In relation to Stoic, you are solely responsible for complying with all laws that apply to you, including for the payment of all taxes that apply to you. You also assume all legal, economic and other risks in relation to Stoic, including its legal uncertainty, market volatility (variability), information security risks and others. All the materials provided on the site (including graphic materials regarding P&L of the trading strategies) are provided solely for marketing and informational purposes and do not guarantee profit in the future. Cryptocurrencies and blockchain technologies have been the subject of scrutiny by various regulatory bodies across the globe. We make no representation regarding the application to your use of Stoic of any laws, including, without limitation, those relating to gaming, options, derivatives or securities. Depending on the jurisdiction, the use of Stoic may be restricted. You agree that we are not responsible for determining whether or which laws may apply to you and your use of Stoic. We may restrict the use of Stoic for citizens and residents of certain jurisdictions. Stoic is not a broker-dealer, exchange, custodian, or wallet provider, and is not intended for frequent trading activity. Investing in digital assets is highly speculative and volatile.