Can "Move-to-Earn" Crypto Gaming Become a New Trend?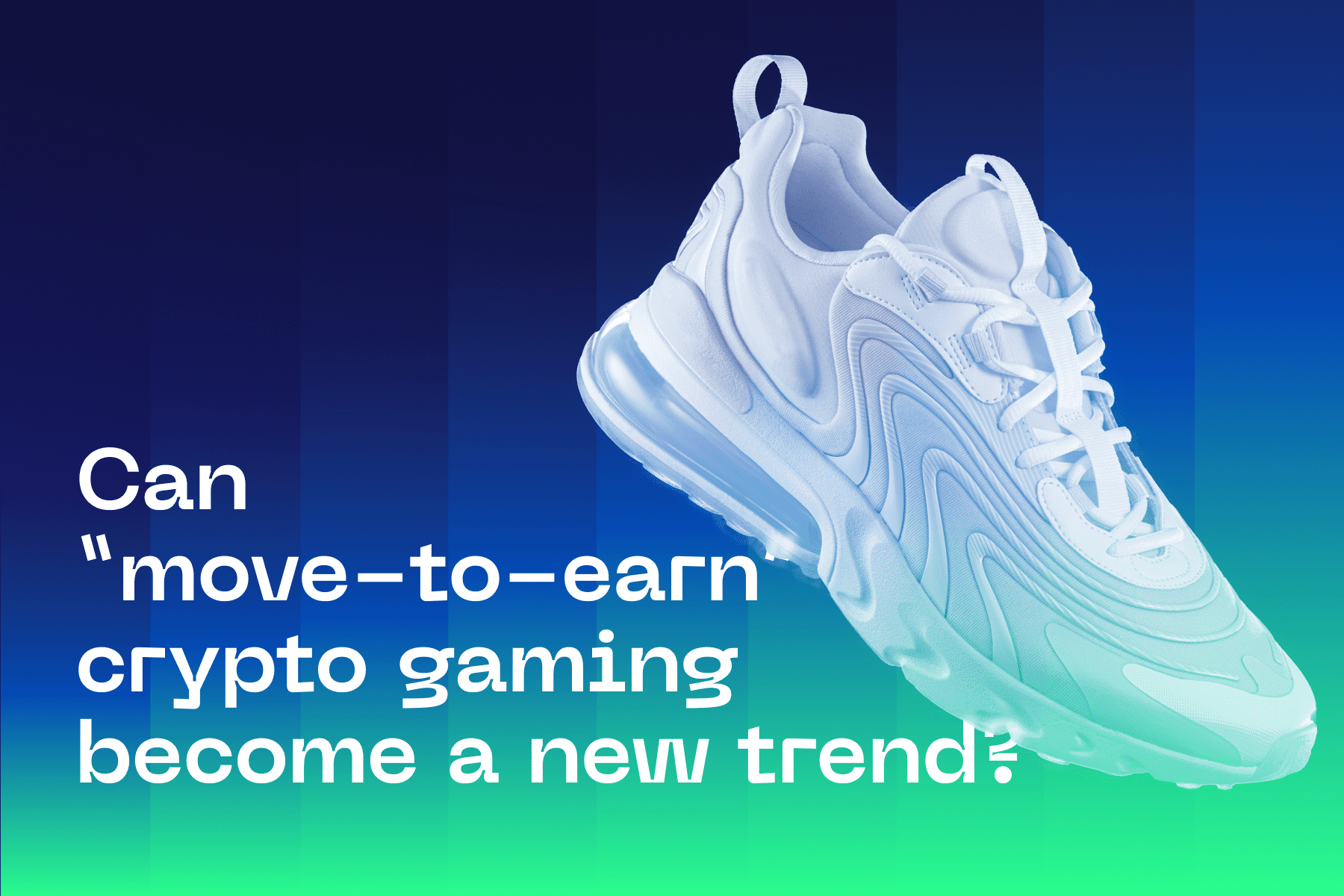 STEPN, an application allowing you to acquire tokens while you are walking in the street or taking a morning run, is the newest gaming phenomenon on Solana. The app was launched in December 2021. Since then, it has shot to the pinnacle of the GameFi world. STEPN is an example of a move-to-earn business model in crypto gaming that remains rather novel for the market. Can it actually grow into a new trend and become big like Axie Infinity in Vietnam?
STEPN Current Development
STEPN boasts a consistent several million users month over month. It is impressively big for such a young application. $860,000,000 was the total market capitalization of the company's token in May, 2022. After its official launch, blockchain community members had got a whiff noticing the application making exercise profitable. That in itself engaged a bunch of fresh players who had never seen a single ad. STEPN's growth had so exceeded expectations the developers were forced to restrict user registrations on a daily basis.

The app's growth seems to be steady for now. It shows a daily net profit of three to five million. In an average month, the game gains as much as $100,000,000. Binance placed some of its capital there some time ago. What's behind the success of the game?

The key aspect of blockchain game projects exploiting the play-to-earn pattern essentially is the gamification of a cash flow. Virtual shoes, which users must acquire if they want to play, cost a minimum of 12 sol (~$600). They are actually an NFT, and you can resell them on Binance or Solana. Nevertheless, players who are not hardcore blockchain users can find this price too high to dip their toes in the game.

Statistically, it takes a month or so to get a return. After that, players can make as much as several thousands of USD daily. It depends on how active they are, how high their level is, and how much the STEPN token's value is at the moment. This makes the app a total moneymaker. Some gamers say that GameFi apps have virtually non-existent gameplay, e.g. Vietnam-based Axie Infinity focuses on battling cute little blobs.
Sustainable or not Sustainable?
Some analysts doubt if GameFi business models are sustainable. They argue that games either need to constantly grow their audiences or make their game so attractive the players find its process more appealing than cashing out. Yet, Axie Infinity from Vietnam hasn't managed to maintain its previous growth. Last fall, the studio's value was declared to be $3B USD. The following month, the parent company's currency had plummeted more than 80% from $160. Furthermore, sales decreased by $749 million. Many people who use the Sky Mavis game aren't afraid to forfeit a thousand USD or more: they are young or middle-aged persons coming from the places where money abounds such as USA, Japan, and European countries. CPR holds 5% or less of the game's audience because the law forbids such activities there.
Crypto Gaming Across Regions
The audience of Axie Infinity is largely found in generally poor nations, e.g. Venezuela, or emerging markets, e.g. the Philippines. STEPN addresses the sustainability problem in two different ways. First, they try to stabilize prices, as the shoes should be affordable to the people first coming to the game, but not too accessible, so that current players are encouraged to make (mint) new ones. These values are controlled using 2 separate tokens. If the workhorse coin, GST, gets too valuable; consequently, footwear rises in value; thus, STEPN requests from users that they burn GMT (a so-called governance coin) and mint fresh footwear. The process allows a never-ending supply of this resource; then a sell-off occurs; causing the footwear to decrease in price. Huang adds that the difference between two similar games—STEPN and Axie Infinity—is that the former is about fitness. The business may slow its tempo soon as the world observes the crypto swings.
Wrapping Up
Coinbase and other big firms are holding off on recruiting talent, and some promising startups are on hold now. As moneymakers are waiting for the right moment in crypto, the services that need a constant inflow of investors to power their business models might run into new obstacles. STEPN's 70-person team located on four continents is growing quickly. Their next project lies in the field of social media. Now they need to show that new runners will keep coming. If that happens, it can trigger a move-to-earn trend within the crypto industry.
Disclaimer
Notwithstanding the foregoing, there are absolutely no guarantees and representations in relation to Stoic. Stoic is provided as is. Stoic, including its functionality and plans for it, may be changed at any time. In relation to Stoic, you are solely responsible for complying with all laws that apply to you, including for the payment of all taxes that apply to you. You also assume all legal, economic and other risks in relation to Stoic, including its legal uncertainty, market volatility (variability), information security risks and others. All the materials provided on the site (including graphic materials regarding P&L of the trading strategies) are provided solely for marketing and informational purposes and do not guarantee profit in the future. Cryptocurrencies and blockchain technologies have been the subject of scrutiny by various regulatory bodies across the globe. We make no representation regarding the application to your use of Stoic of any laws, including, without limitation, those relating to gaming, options, derivatives or securities. Depending on the jurisdiction, the use of Stoic may be restricted. You agree that we are not responsible for determining whether or which laws may apply to you and your use of Stoic. We may restrict the use of Stoic for citizens and residents of certain jurisdictions. Stoic is not a broker-dealer, exchange, custodian, or wallet provider, and is not intended for frequent trading activity. Investing in digital assets is highly speculative and volatile.